Get the tools you need to build your business and create the career you want
Build the foundations of your business to make a successful career by attending salon business classes.

A Total Stylist has a great attitude, is client focused, values time, is consistent and runs a profitable business by implementing a perfect hair salon business plan.

Learn From An Industry Great: How to Open a Salon
With over 35 years of experience running multiple hair salons and training hundreds of stylists, Lora Brown has experienced everything the industry has to offer from opening a salon to a proper business plan for salon. By learning from her experience, you'll gain all the skills and tools you need to accelerate your career as a hairstylist.
1. A 14 module course that teaches you how to run a successful business.
2. Foundational business knowledge that they don't have time to teach you in cosmetology school.
3. Real business strategies and tools that can grow your business.
4. How to know yourself and understand your clients.
When starting a hair business - there is so much coming at you, it can be hard to know what to do, overwhelming, and even paralyzing.
The Total Stylist Training Program
Our online course has accelerated numerous stylists careers.
200% Growth In 1 Year
Triple the number of clients in 2 years even during Covid
More than Doubling their income in 2 years with an average of 83% retention rate
Become a Total Stylist: Successful, Confident, and Capable.
We provide you with the right business tools, skills,customer understanding and requirements to open a hair salon that cosmetology school doesn't have the time to teach you.
Beat The Odds
80% of all stylists fail, or leave the industry within the first 3-5 years and only 1% of stylist create a career they can retire on. Cosmetology schools are teaching students the basic skills you need to cut and style hair, but they don't teach you how to run and manage your business.
Become A Successful Stylist
The Total Stylist gives beginning beauty professionals the proven systems, business tools, client tracking methods, and advanced hair techniques to accelerate their careers as hairstylists and begin to earn in the top 1% within 5 years or less.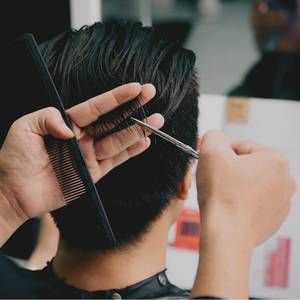 Mini-Course
A Small program providing relationship skills and preparation you need for success in the hair industry.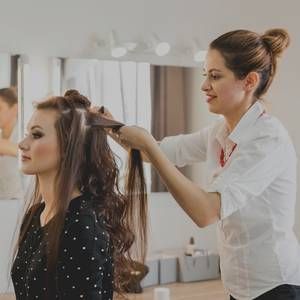 Advanced Course
A 14 module course that teaches the complete EXCEPTIONAL methodology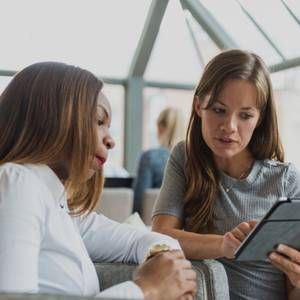 Future Courses
1. All About The Services
2. Time is money
3. Consistency Keeps Clients
If you don't take the Total Stylist program and use the tools - it will be hard to be successful as a hairstylist. Learn from an expert with 35 years of experience and save your time and become successful faster.
Client testimonials
What our Stylists are Saying
Above all, I've gained the confidence, determination and drive that we need to make it in this industry. The confidence I've gained allows me to dream now... anything is possible.
Gustavo robles
Learned how to speak to clients and manage them in a professional way that is also personable. Gained self, worth along with fresh technical skills and it has changed my career by giving me the tools, verbiage, confidence and knowledge to be better than I was before. Working for The Salon has given me a team to work with where we can share knowledge or ideas with one another and not worry about someone thinking your stealing "their technique" because we all want success for eachother.

Raylynn CRUZ
Contact us directly to get more information on
how we can turn you into a Total Stylist.